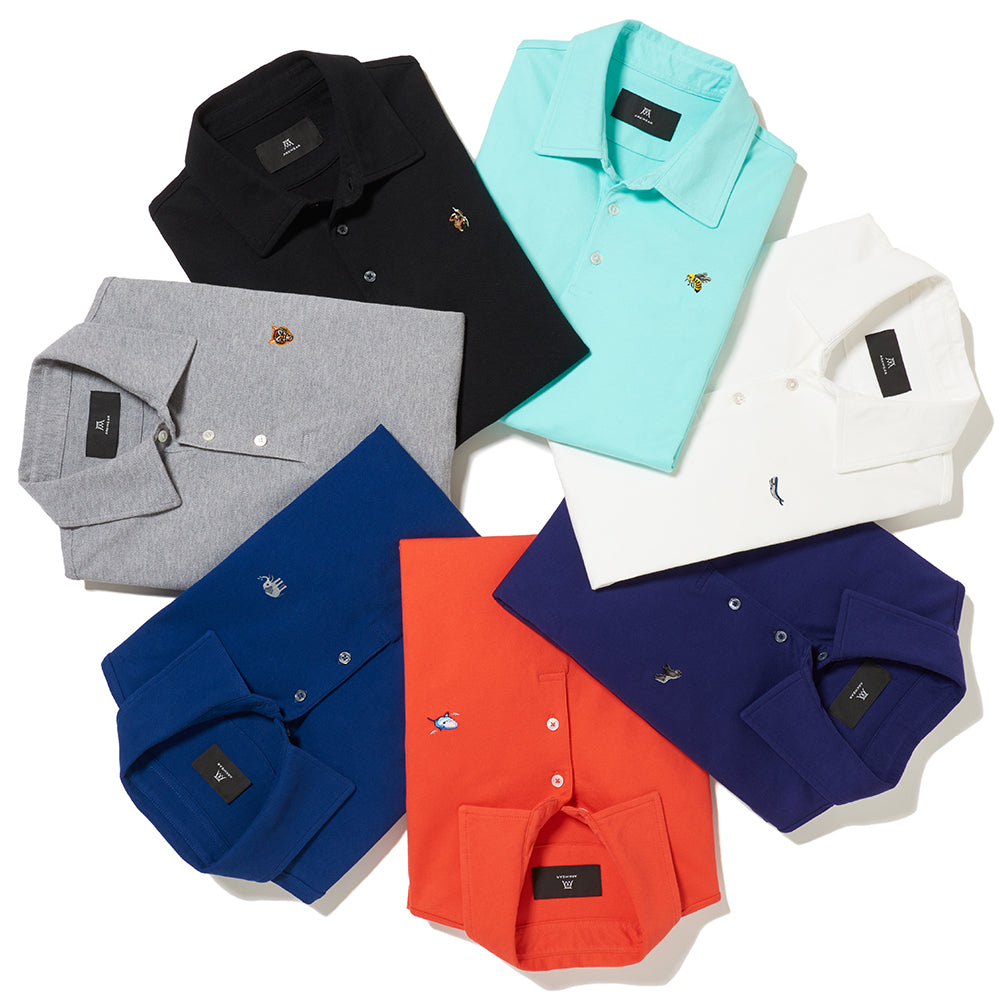 QUALITY
What are ARKWEAR shirts made of?
ARKWEAR Polo shirts are made of 97% Pima Cotton and 3% Spandex. Every shirt is made in Peru, where the Pima Cotton itself is grown and handpicked for ARKWEAR.
We not only wanted to create products that focus on wildlife preservation; we wanted a polo shirt that was comfortable, soft and had a great fit. We looked all over the world for the highest quality cotton we could find, and fell in love with Pima Cotton from Peru.
There are many different types of cotton, and Pima cotton is known for being among the best cotton in the world. Cotton comes in different lengths, thicknesses and number of strands. Pima cotton has extra long strands; almost double the length of standard cottons.
Why is longer better? The longer the strand, the smoother the strand. And, since the overall fabric is made of fewer strands, clothing made with Pima cotton is softer, more durable, and does not pill as much. This is why Pima cotton is often referred to as Extra-Long Staple cotton (ELS).
You can find Pima Cotton (or ELS Cotton) in the Southwestern US, Australia, and Peru, but Peru's climate is especially cotton friendly. It's a bit like producing wine; some climates are just especially good for certain grapes!
We wanted to make sure that the fabric would result in a shirt that fit incredibly well; something that didn't stretch out and that held its shape in the right places. That's why we included some Lycra; so you look good, too!
The Details: Arkwear uses 60/2 thread (60 weight, 2 ply), whereas traditional polo shirts use 30/2 thread. The weight of a thread is actually how many kilometers of the thread weighs one kilogram… so the higher the "weight," the lighter the thread… the lighter the weight and the fewer the plies, the softer and lighter the shirt!